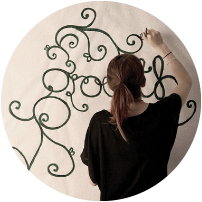 Chelsea Zanki
Please do feel free to contact me if you are interested in us working together.
EMPLOYMENT
I am open to employment as a freelance/sole-trader, or in-house full/part time contracts. 
COLLABORATION
I am open to collaboration! I'm interested in working on different kinds of projects, whether it's print design, digital design, illustration, photography, and so on!